Forge
UI LEAD
PROCESS + JOURNEY
Harmonix needed to completely overhaul it's game engine and level editor to make the most out of the next generation of gaming consoles. This presented an opportunity to not only modernize our feature set and rendering capabilities, but to also streamline the workflow for our developers and content creators. After an in-depth analysis of third-party game engines and some critical introspection of our previous internal tool set, delivering an experience that more closely mirrored the rest of our team's content creation pipeline (i.e Visual Studio, Photoshop, zBrush, Reaper, etc) seemed like the right approach. Establishing better persistent communication channels with our end users also proved to be invaluable.
At its peak, the Forge team was comprised of 12 engineers and supported by a project manager and multiple quality assurance testers. The design team was myself as UI Lead working alongside a dedicated UX Designer. In addition to the branding and identity for the entire suite of applications, I was responsible for the creation of all multi-modal screen layouts in Qt Designer, styling all interface widgets via QSS, and developing the 400+ icon set to support the application's interface and its component and creatable systems.
The new engine and editor debuted in 2011 and has since undergone several major updates, including a complete new rendering pipeline in 2013 and robust support for both mobile and virtual reality in 2015. During that time it's been ported to support 9 platforms, and has been used to ship 7 titles (with more currently in development). Building tools to empower content creators is easily some of the most rewarding work I've done. Forge continues to see regular releases and the original design system remains in use to this day.
INTERFACE
MOOD BOARD

SPLASH SCREEN
MAIN WINDOW
COMPONENT BROWSER
PROPERTY ANIMATOR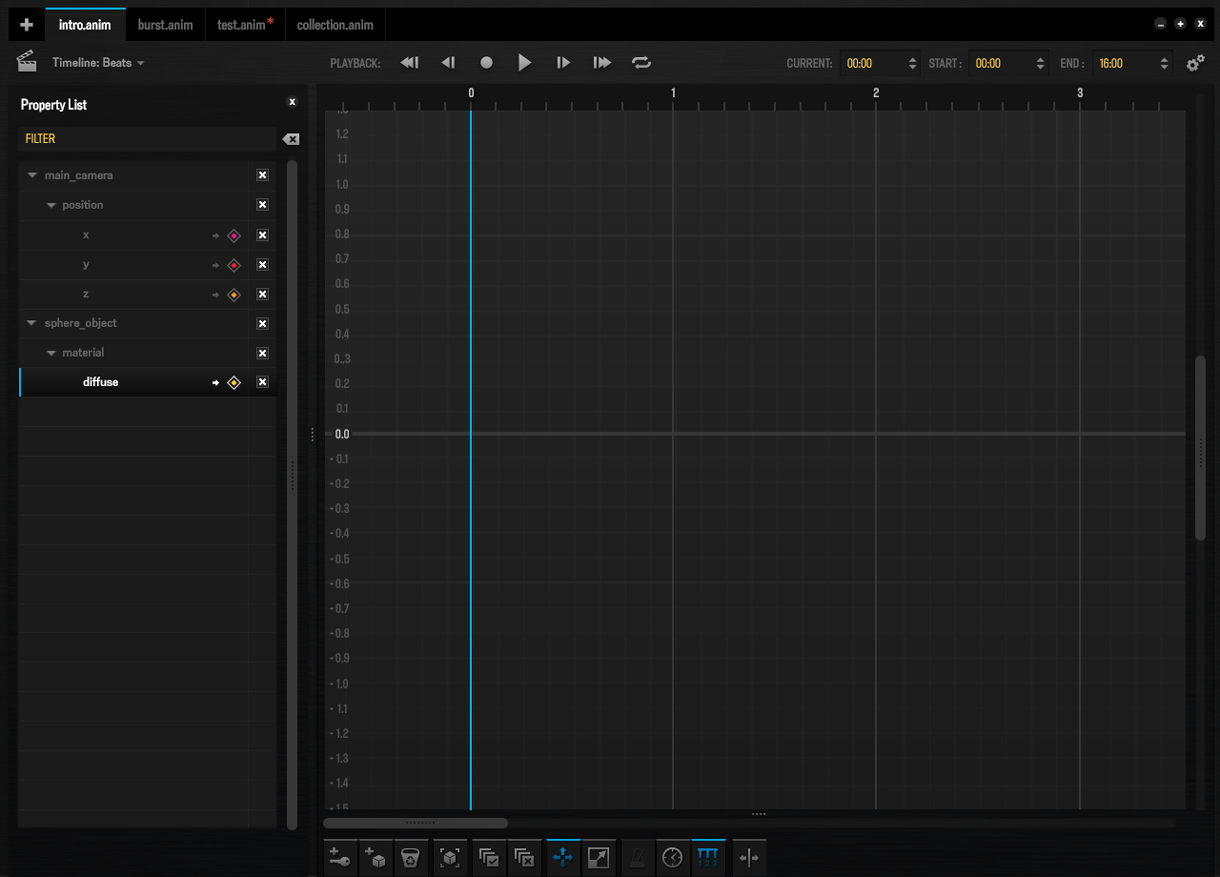 SHADER GRAPH
---
STYLE GUIDE
ICONS
PRIMARY FONT

SECONDARY FONT

INTERFACE COLORS

COMPONENT COLORS

---
GAMES MADE WITH FORGE
---
CREDITS + RESOURCES

Creative Direction: Ryan Lesser
Production Lead: John Veneron
User Experience: Matthew Derby
Engine Architect: Eric Malafeew
Engineering Lead: Avida Michaud
UI Engineering: Chris McCarthy, Matthew Sharpe, Ben Buchwald, Dan Brakely, Brian Stephens, & Chris Gripeos
Graphics Engineering: Daniel Sproul, Henrik Holmdahl, & Kevin Loose
Additional Engineering: Doug Applewhite, Bryn Bennett, Jason Booth, Buzz Burroughs, & James Fleming
Additional Iconography: Jason Silva
Quality Assurance:Simon Yan & Jason Silva
PLATFORMS