Dance Central Spotlight
UI/UX LEAD
PROCESS + JOURNEY
Microsoft's decision to include the second iteration of their Kinect camera with every Xbox One, presented a perfect opportunity for a new installment in the Dance Central franchise. For the first time, Harmonix's definitive full-body motion gaming experience would come included with the console. Securing our place in the bundle required the logo and key art to be created unusually early in the production cycle.
A new revenue model was employed to both better align with changing consumer behavior as well as to take advantage of the large install base. Instead of the traditional large predefined soundtrack, the player would be able to build their collection from the entire catalog of available songs. It became clear this new focus on content curation would necessitate a dramatically reimagined interface.
Paired with a small team of UI engineers, we implemented an entirely new interaction paradigm for the franchise in less than 6 months. A new tile-based system was designed to display a higher density of compelling content and unify the visual layer to support multiple modes of input: motion controls, traditional gamepad, and voice. We integrated the players song library with the downloadable content marketplace into a single view, resulting in an increased conversion rate to our ever expanding library add-on content.
The HUD was also updated from the previous installments. Improvements focused on increasing informational clarity, improving accessibility for new and inexperienced dancers, as well as support for new gameplay mechanics.
LOGO DESIGN
LOGO CONCEPTS

SINGLE COLOR LOGOS
FINAL LOGO
---
TYPOGRAPHY
PRIMARY

SECONDARY

---
MENU DESIGN
PRE-PRODUCTION FLOW
" The menus are much simpler, with very little getting in between you and your dancing."

- Arcade Sushi
PRODUCTION FLOW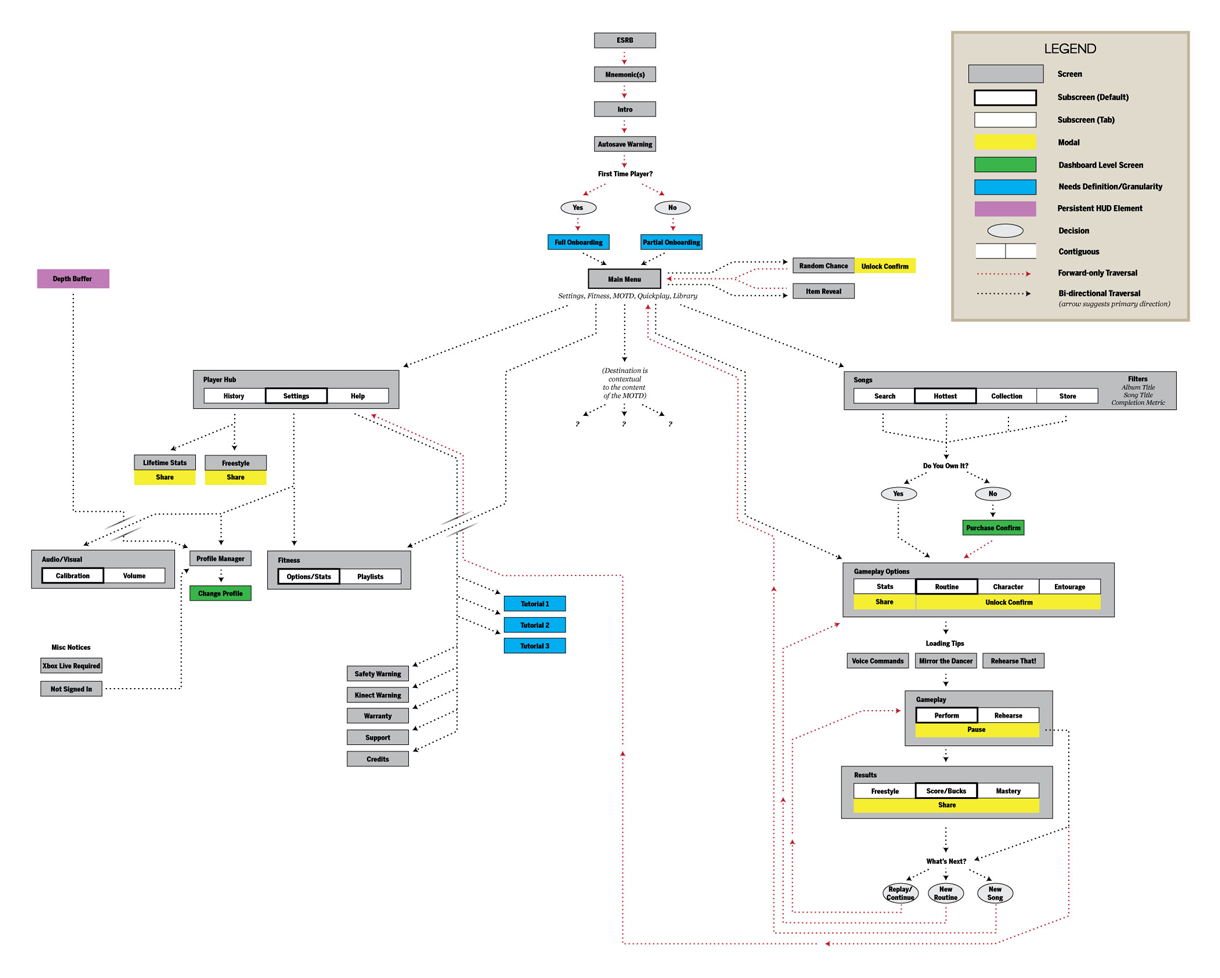 WIREFRAMES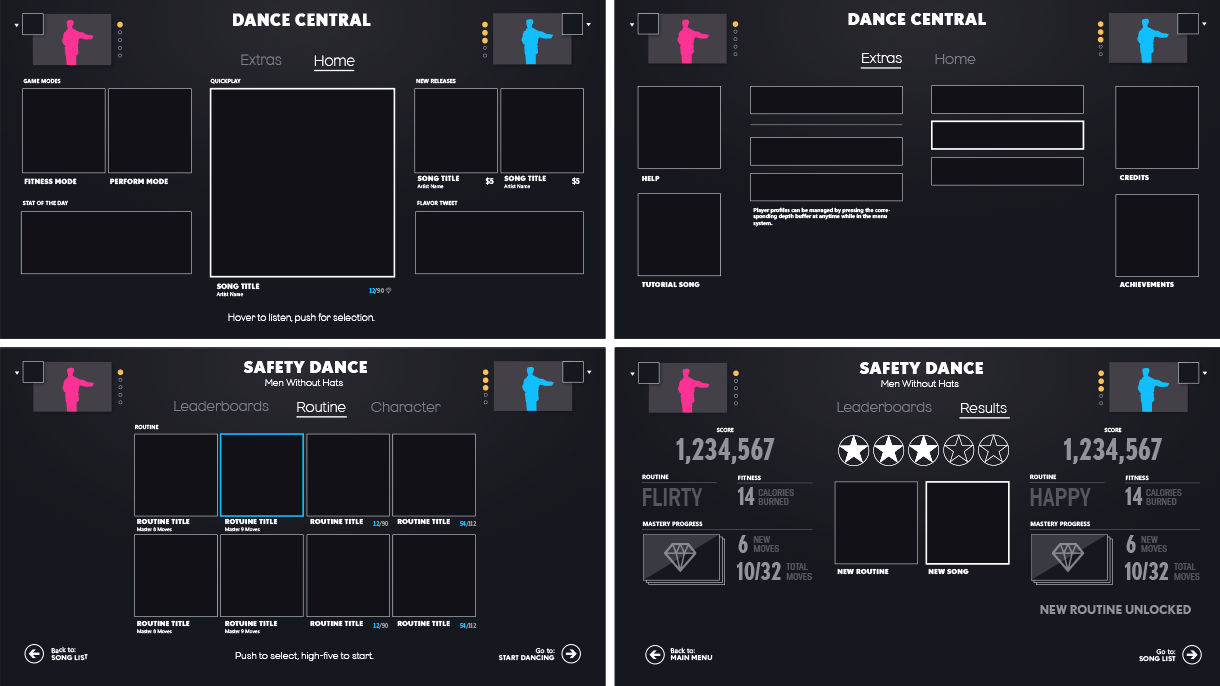 "Even though you can use a regular control pad for menu selection, using gestures is easier...it bodes well for those who want to show off what the new Kinect can do."

- Worth Playing
SONG SELECT
ROUTINE SELECT
ADDITIONAL SCREENS
BUTTONS & ICONS

"In previous iterations, it always felt like there was a lot of hand-waving and menu-swapping that took place before making it into a song or playlist; now you can jump right into the action"

- Arcade Sushi
---
HUD DESIGN
WIREFRAME
MULTIPLAYER CONCEPT
VFX TESTS
"The Dance Central franchise has set the standard for full-body motion gaming, with best in class detection and real-time feedback."

- Metacritic
IN-GAME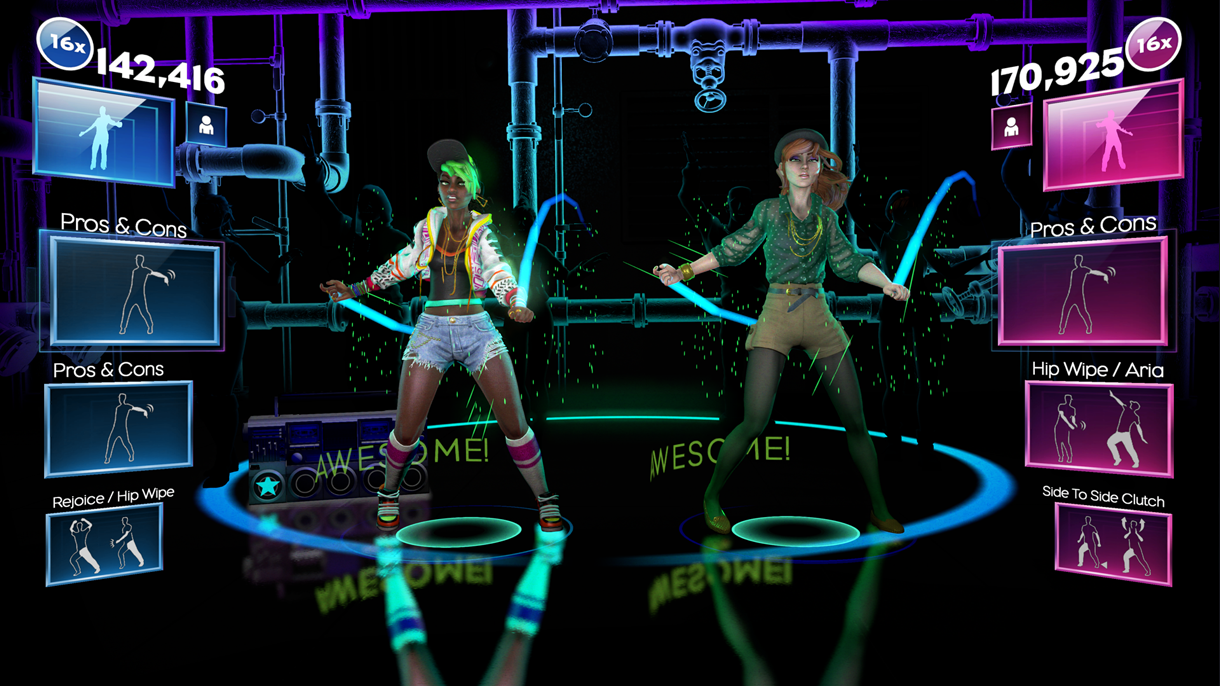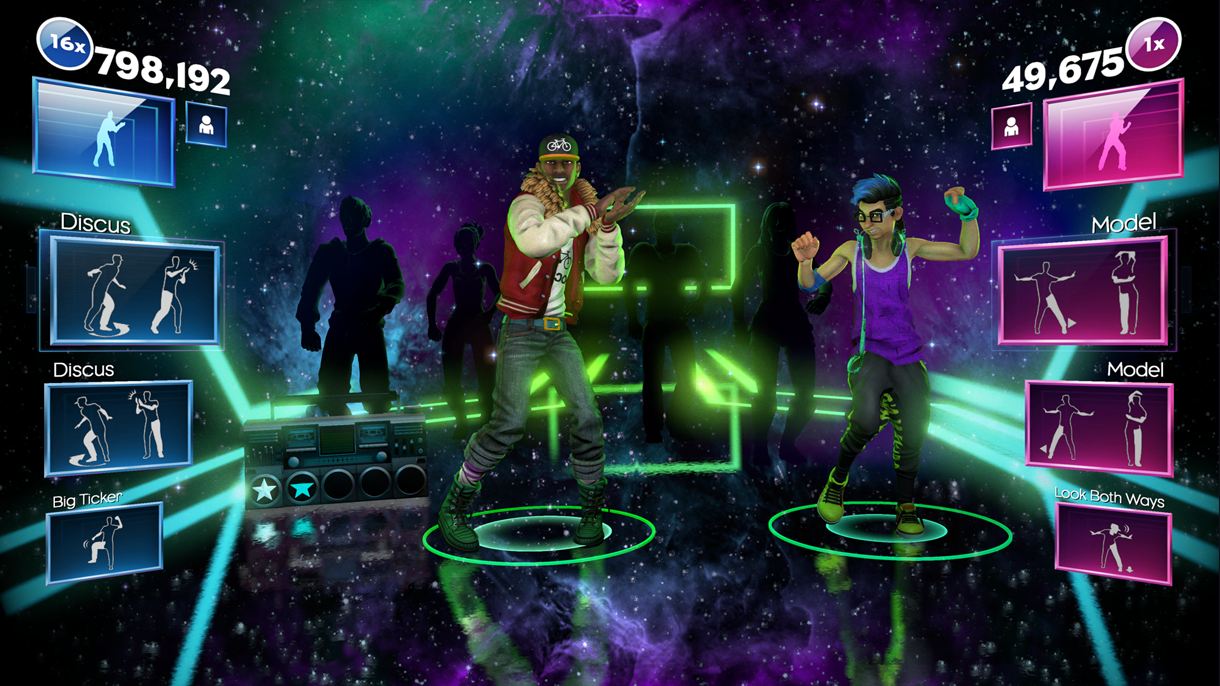 HUD ELEMENTS

"[An] immensely enjoyable dancing game, one that goes out of its way to remove the barriers between you and shaking it on the dance floor."

- GameSpot
---
CREDITS + RESOURCES

Development Lead: John Veneron
Art Direction: Matthew Moore
Character Art: Shawn Witt & Matt Gilpin
Environment Art & Lighting: Nate Wright, David Goodrich, Mitch Fletcher & Dawn Rivers
Menu Backgrounds & Technical Art: Chris Hartelius
Visual FX: Josie Doggett & David Boghdan
Additional UI Art: Mike Krentz & Jamie McKiernan
UI Engineering: Eric Li, Jeff Rubin, Doug Applewhite, Chris McCarthy & Michael Dawe
Quality Assurance: Jason Silva
PLATFORMS