Amplitude
UI/UX LEAD
PROCESS + JOURNEY
As an independent developer, Harmonix was intrigued by the recent emergence of crowdsourcing platforms as a means of funding game projects. The studio decided that a revival of studio's cult favorite Amplitude could be a strong candidate to test the waters. Originally released on the PlayStation 2, the game was a critical success, but failed to reach a wide audience. As part of the team assembled to pitch the game to the Kickstarter community, I developed all new branding and contributed to the pre-visualization used to generate buzz during the campaign.
Upon reaching our funding goal, major work began on the game engine to improve its rendering pipeline and overhaul it's authoring tool set in order to support the new game. Leveraging user flows and wireframes, I worked closely with the engineering team to build out the development road map, ensuring the team would have the necessary tools to build the game and deliver on the tight timeline.
Told in the form of a multi-act concept album, the narrative of the game revolves around a group of synesthesia researchers using nanotechnology to reprogram the human brain. Both the visual design and technical execution of the menus and HUD positioned the player as if they were interacting with the same operating system as the protagonists, complete with simulated biometric authentication, scripted virtual assistance, and graphical glitches.
While the game was originally envisioned as a high-definition remake, I was a vocal advocate for deploying the 12 years of expertise we'd gained between iterations; championing both usability and accessibility as a form of a fan service.
LOGO
2003 LOGO
ROUGH IDEAS
FINAL LOGO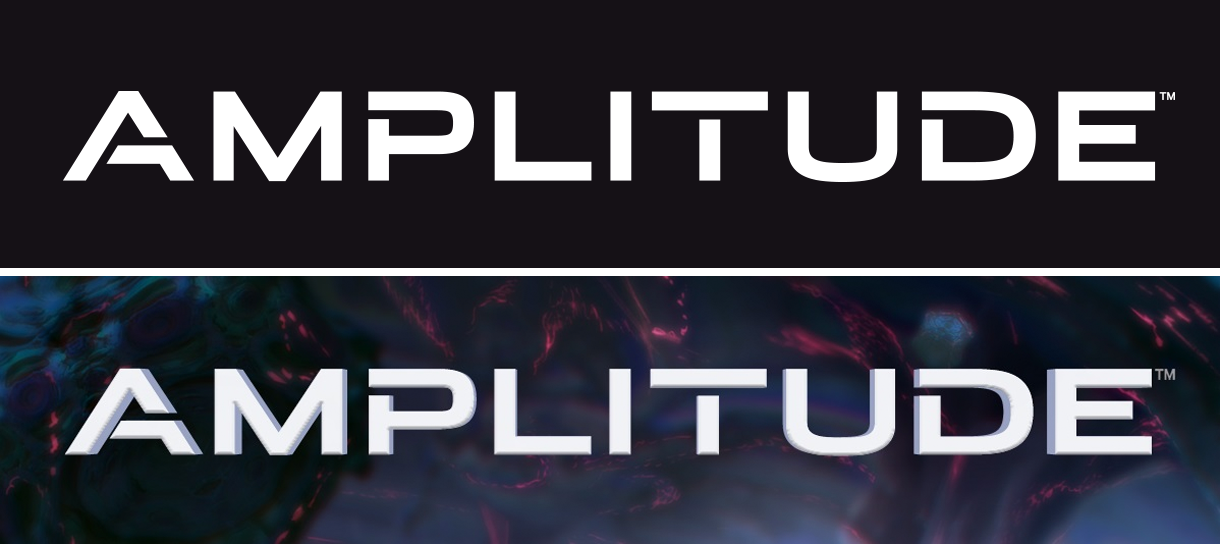 MENUS
SPLASH SCREEN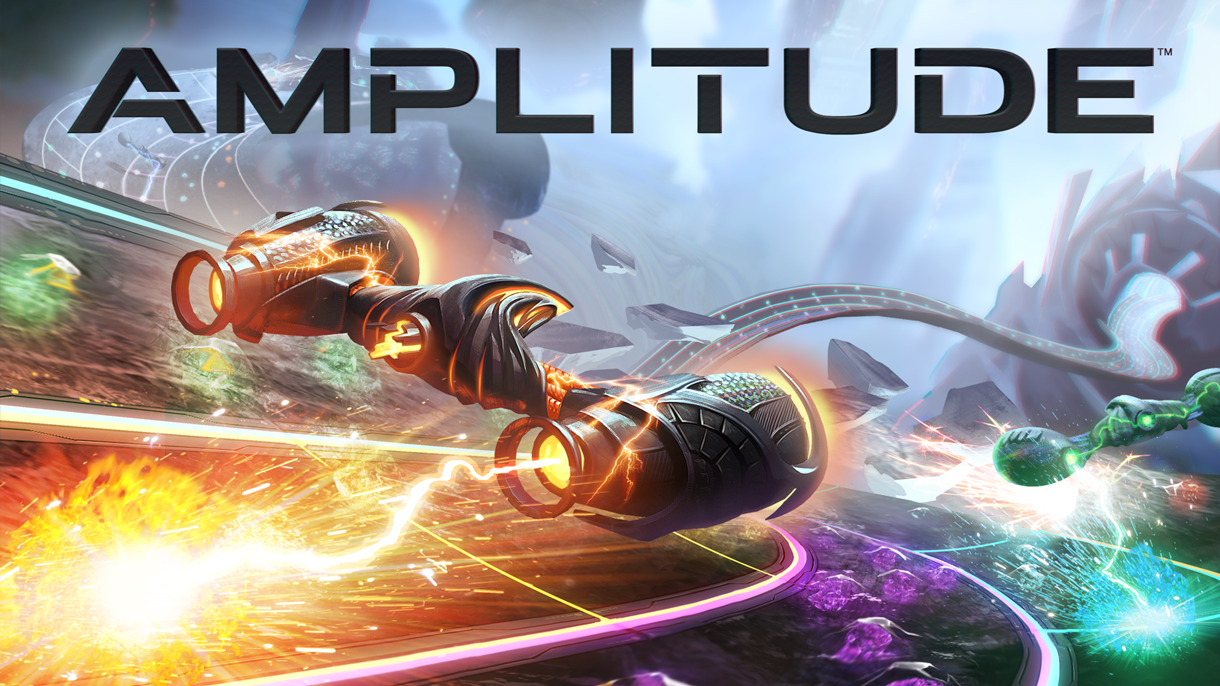 USER FLOW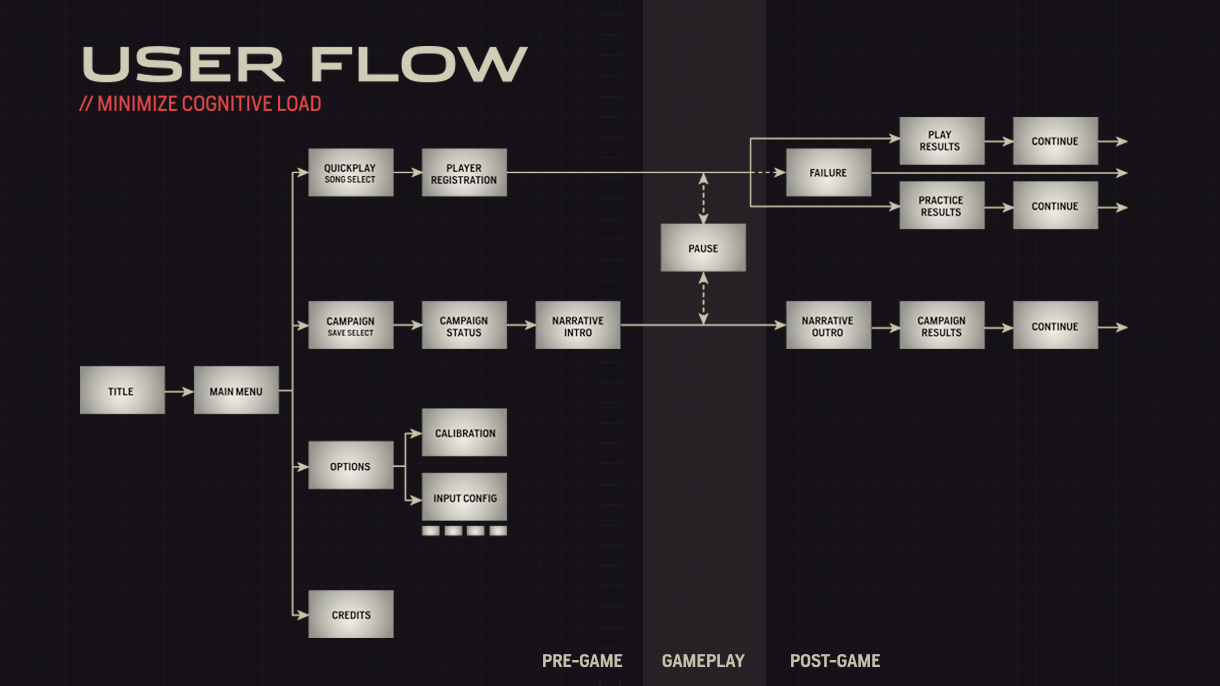 WIREFRAMES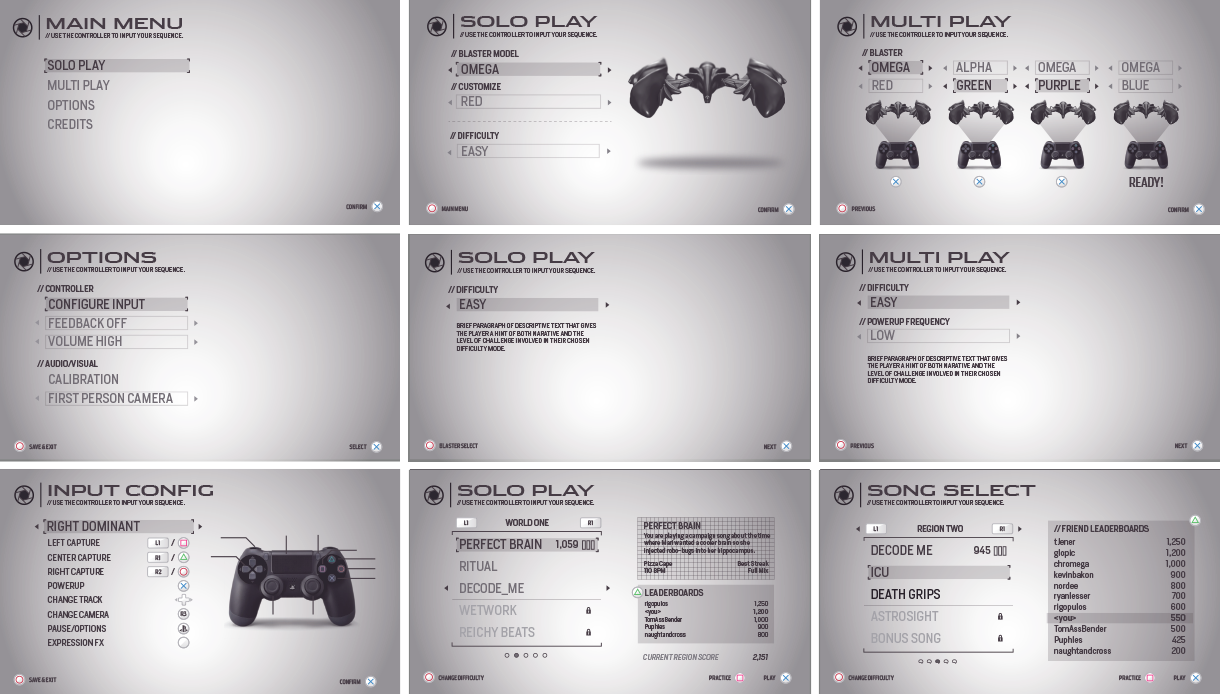 MAIN MENU
CAMPAIGN SELECT
INPUT CONFIG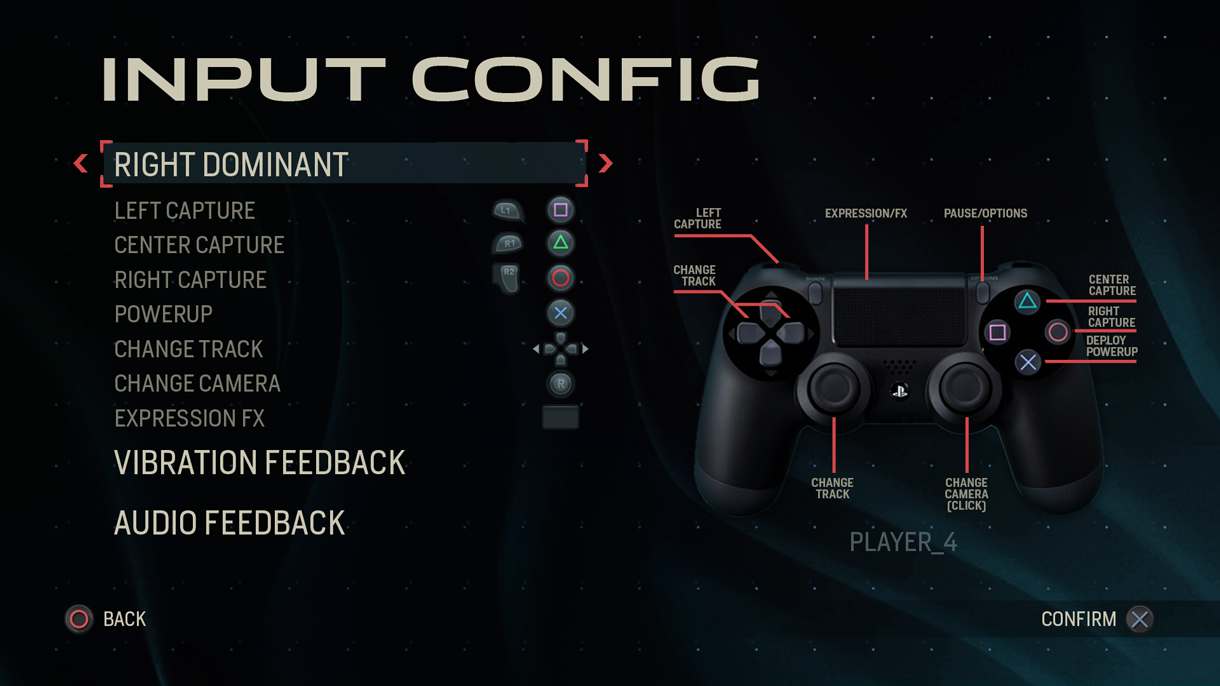 ANIMATIONS

CONTROLLER MAPS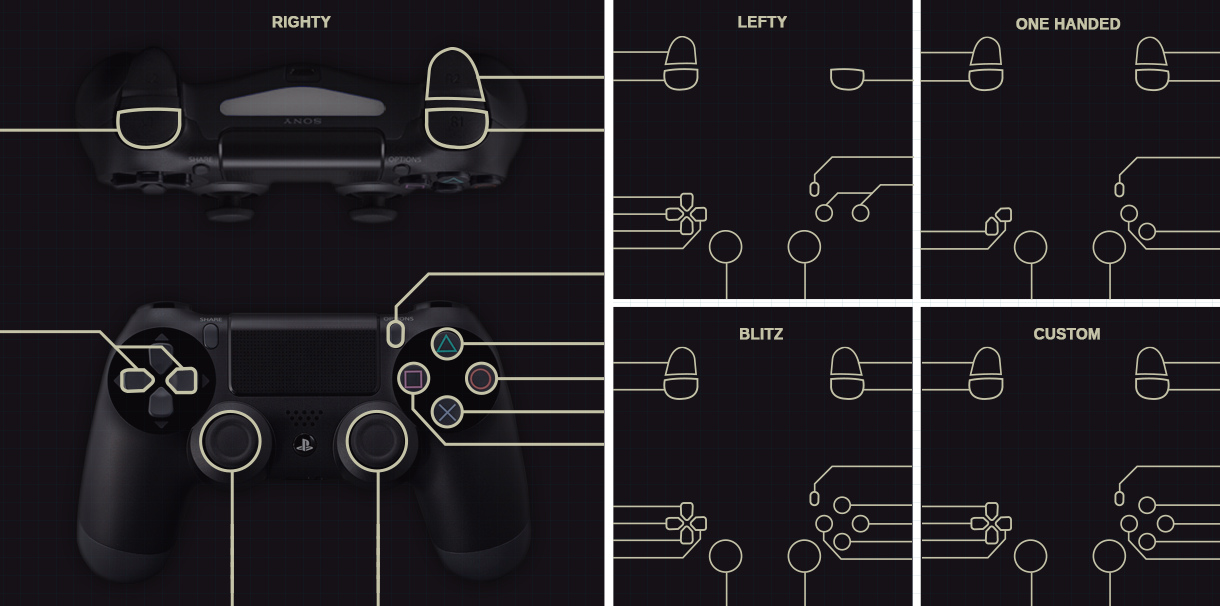 TYPOGRAPHY
PRIMARY

SECONDARY

ICONS
CONTROLLER ICONS

POWER UPS
SHELL ICONS

STYLE FRAMES
KEY ART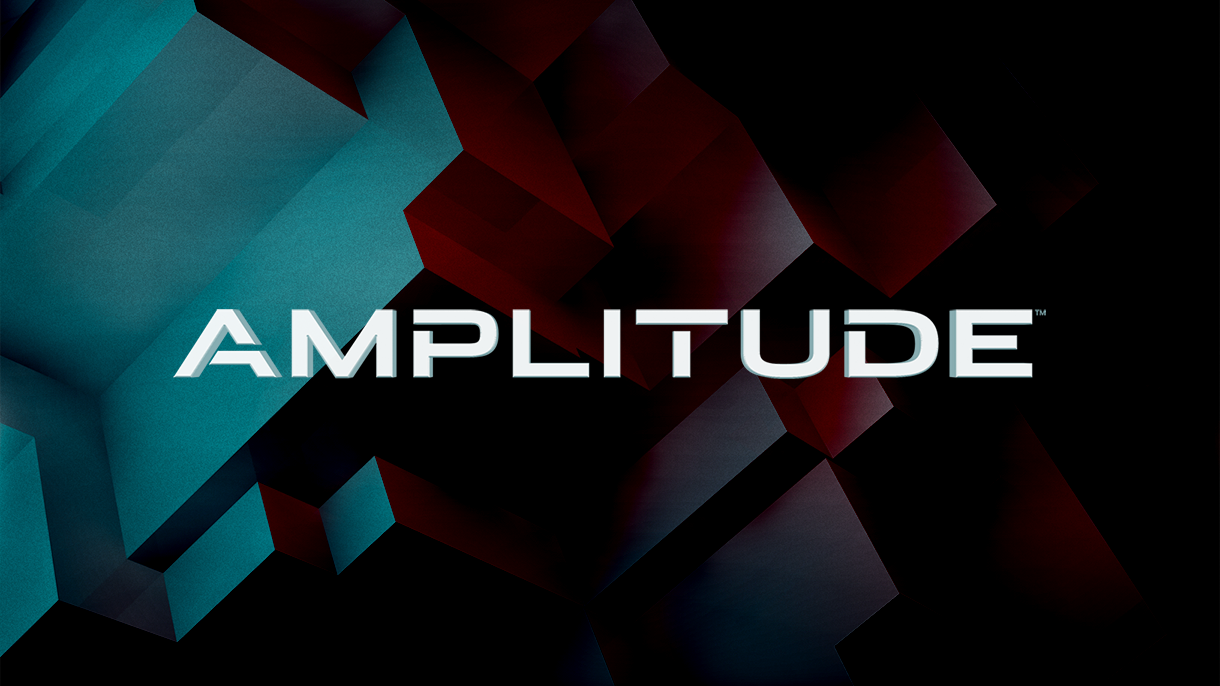 ALTERNATIVE RENDERS

HUD
CONCEPTS

SINGLE PLAYER
MULTIPLAYER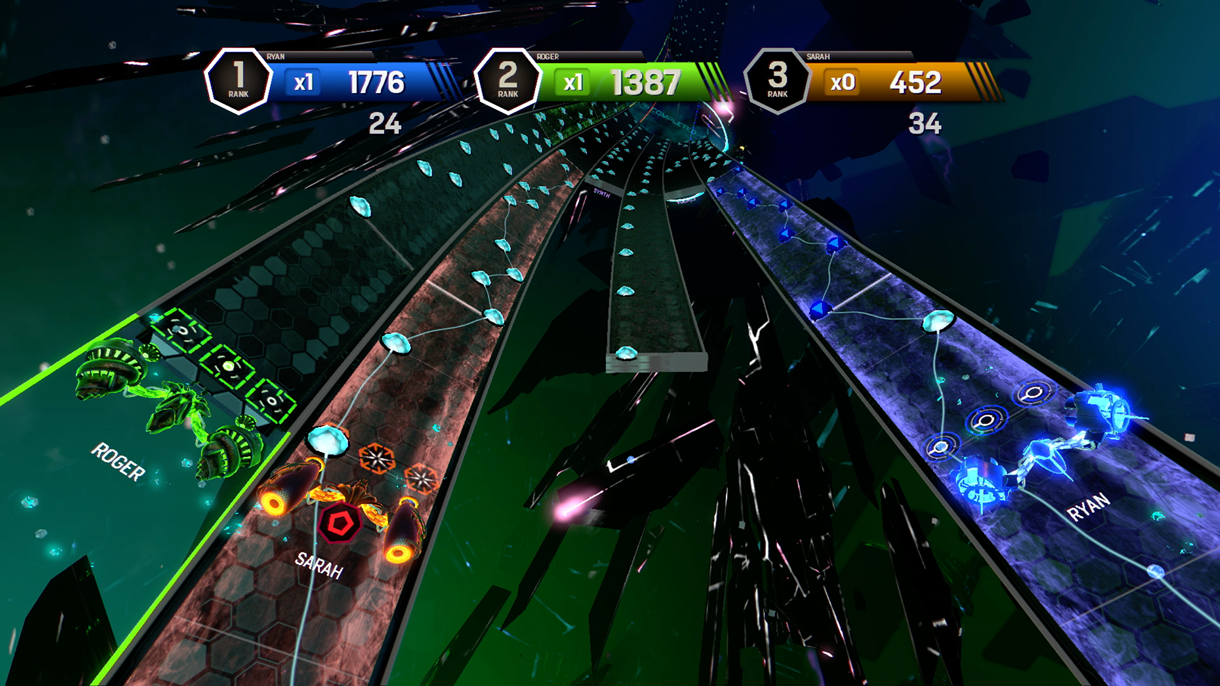 ---
CREDITS + RESOURCES

Creative Direction: Ryan Lesser
Development Lead: DeVron Warner
Art Direction: David Battilana
Concept Art: Lauren St. Onge
Environment: Mitch Fletcher
Blasters: Matt Gilpin
Track: Eric Camara & Dare Matheson
Key Art: Michael Bierek
UI Engineering: Avida Michaud, Mathew Sharpe, Eric Malafeew, & Roger Hannah
Quality Assurance Lead:Simon Yan
PLATFORMS