Rock Band VR
ART DIRECTOR & UI/UX LEAD
PROCESS + JOURNEY
Rock Band VR presented an opportunity reimagine the franchise for the budding new medium and in doing so, redefined the boundaries of the entire genre. Designed from the ground up, after nearly 18 months in development, the team delivered a truly immersive rock performance simulator and the first fully featured AAA experience for the Oculus Rift platform.
I was responsible for setting high level direction, managing project scope, vetting technical solutions, setting up pipelines, establishing branding guidelines, hiring and onboarding new team members, and ensuring the execution of the product vision on schedule and on budget. Additionally, I served as the UI/UX lead for the game and a product owner for multiple concurrent scrum teams.
Nearly everything from past iterations of Rock Band needed to be reexamined and reworked before it could make the leap into VR. We designed characters with greater nuance, giving them more dynamic performance animations, increasing the quality of our facial animation and lip sync, and granting them awareness of the player's presence. The crowd system was entirely reworked, allowing us to render a larger number of fans on screen, while adding new layers of intelligence and interactivity. Our virtual environments became increasingly complex and received an acute focus on re-creating realistic stage lighting and atmospherics. Visual effects techniques and systems were developed to pave the way for new channels for player communication and to elevate the player experience into the realm of transcendent. All of this worked to set a new high water mark for visual fidelity, both for the franchise and for the studio.
The team's most impressive achievement may be the new gameplay system that transforms the player's traditional five button plastic controller into a fully featured ambisonic guitar synth. The new freestyle rhythm mechanic relieves the player of having to lock gaze with an endless stream of gems and instead, experiment with creative expression within the context of each song. Ultimately, this fundamental shift allowed us to deliver the player a feeling of true presence, setting them free on stage to find their own path through the music.
STYLE GUIDE
STYLE GUIDE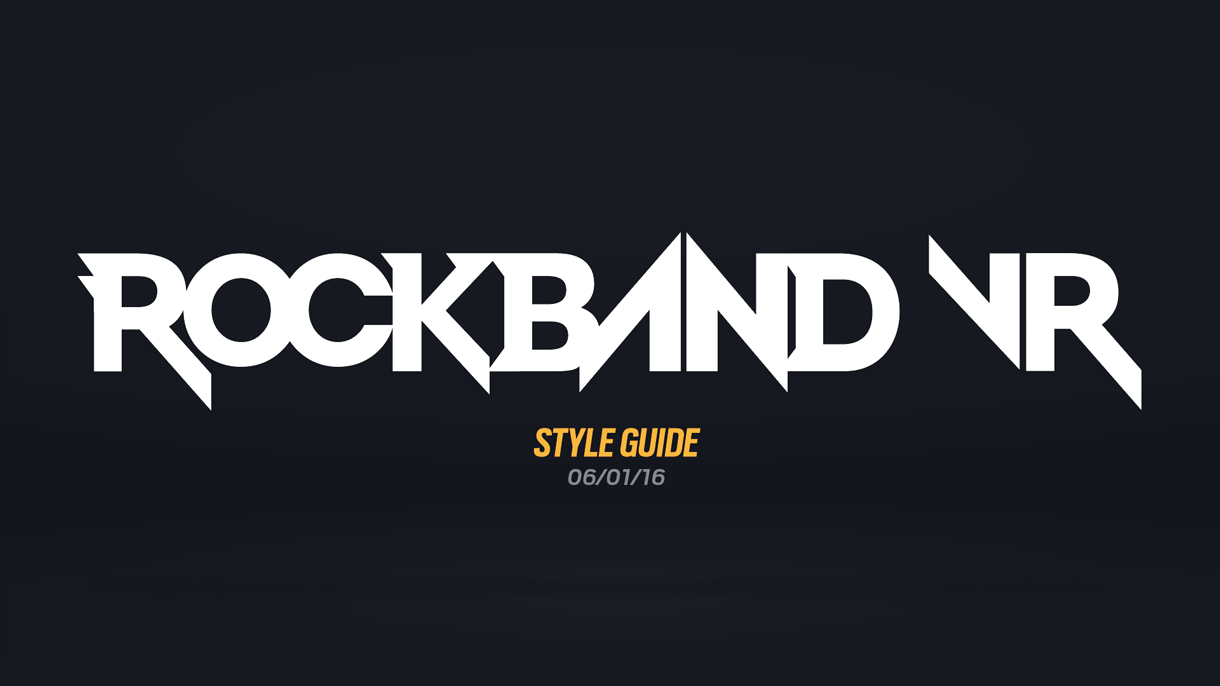 "Harmonix has fully achieved its vision with this iteration of the franchise, perhaps more so than any other VR developer to date. They turn you into someone else and give you an experience that just a handful of people will ever really have in their lifetime, and it's done in a way that feels real."

- Upload VR
GAME
DEREK
MADDIE
WES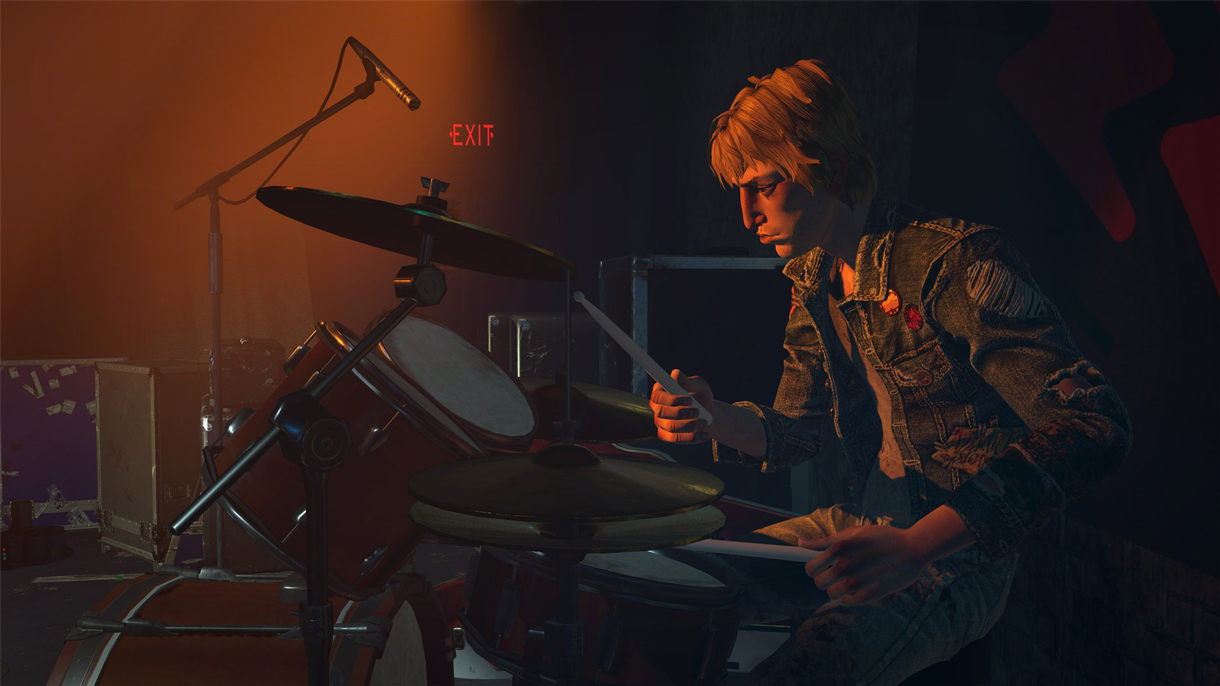 "Harmonix has done something more than just build a cool game – it makes you feel like there's plenty more room for VR to grow in ways that extend beyond what we've seen so far."

- Techcrunch
BAND SHOTS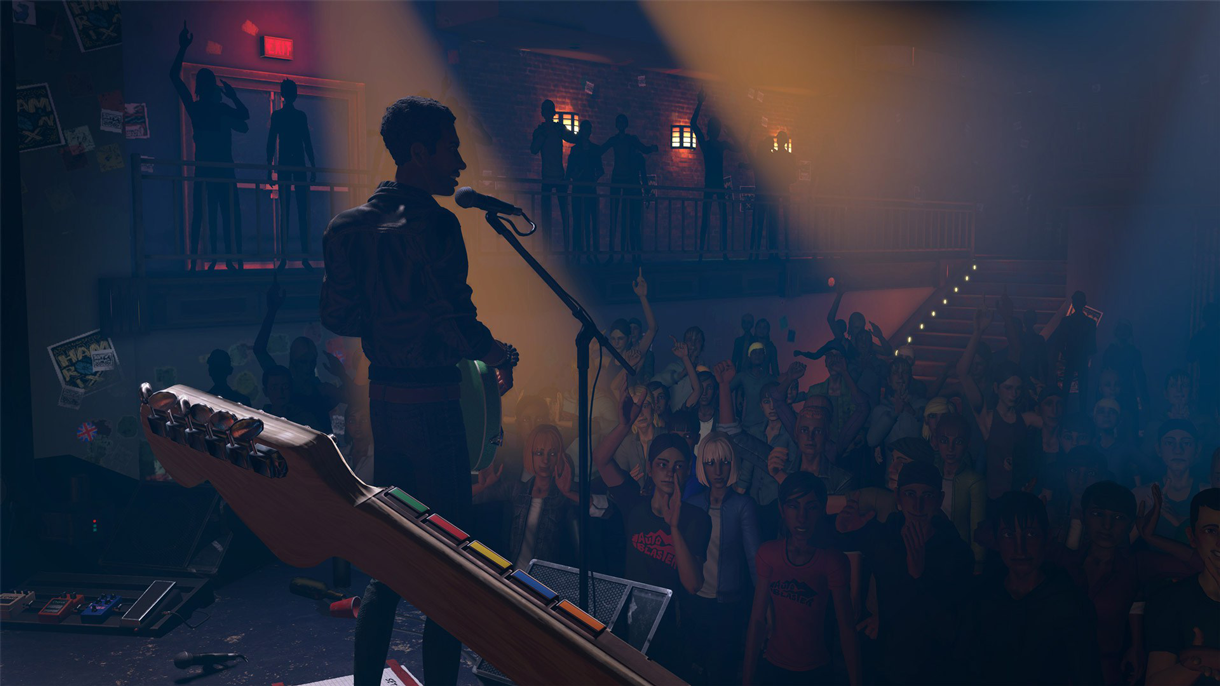 "When you just tore down the club and are about to launch into an encore, the smile plastered on your face will be anything but virtual."

- Wired
BRANDING
LOGOS
KEY ART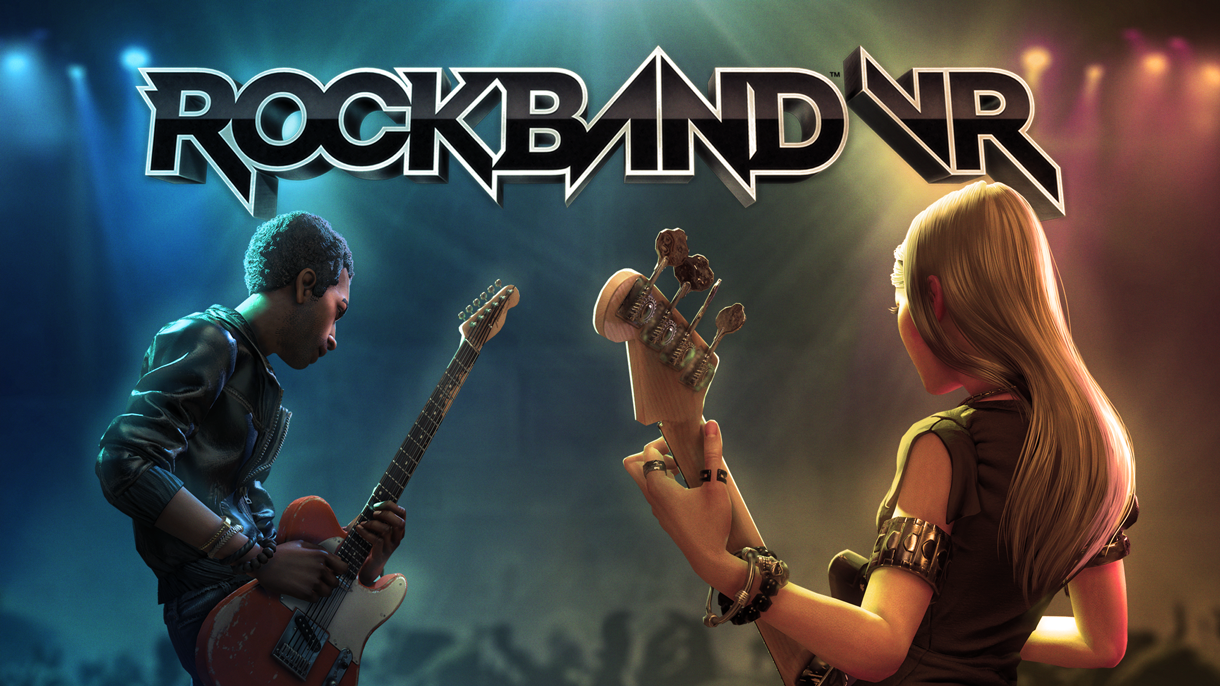 BADGES
TYPOGRAPHY
PRIMARY
SECONDARY

"Rock Band VR successfully captures the feeling of actually playing music in front of a crowd...the end result is immersive and, most importantly, fun."

- Engadget
ICONS
IN-GAME


ACHIEVEMENTS

UI/UX
IN PROGRESS
Full Case Study Coming Soon!
ENCORE
SCREENSHOT
"It's the most immersive and transportive Rock Band experience ever, hands down."

- Upload VR
---
CREDITS + RESOURCES

Creative Direction: Greg LoPiccolo
Developement Lead: Matt Kelly
Character Art: Shawn Witt & Jed Wahl
Tech Art: Ryan McSweeney & Chris Hartelius
Animation: Chris Hartelius, Kristin Palach, Riseon Kim, Andy Bouchard, Melissa Marmol & Kyle Chittenden
Environments: Matthew Moore, Kedong Ma, & Dawn Rivers
Visual FX: Dare Matheson & Sam Perzanowski
UI Art: Brian Ralphs
Additional Art: Eric Camara & Sean Kearney
Engineering Lead: Don Wurster
UI Engineering: Chris McCarthy & Sean Halloran
Additional Engineering: Dan Nottingham, Mark Sullivan III, Kevin Lockard & Michael Mandel
Audio Lead:Steve Pardo
Audio: Pete Maguire, Chris Wilson, Nick Kallman, & Peter Moore
Design Lead: Matt Boch
Design: Dan Chace, Chris Foster
Technical Design: Jason Silva & Dan Chretien
Production: DeVron Warner, Katie Naka
Quality Assurance Lead: Jonathan Pardo
Quality Assurance: Will Widen, Rick Cody & Josh Kiperstock
PLATFORMS