DanceCentral.com
PROJECT LEAD
PROCESS + JOURNEY
The overarching strategy for Dance Central's site was to acknowledge and further facilitate a change of venue for community engagement, away from the website itself and toward the already vibrant communities developing on larger social networks.
We needed to expand on the site's previous iteration to help support the idea of the franchise as a platform. As the song catalog grew and selling more add-on content became a major focus, it became increasingly important to help users parse the vast library of songs and guide them toward a purchase. Because we lacked access to a centralized database for Dance Central game content, a custom plug-in was created to streamline the user-experience from the admin panel, enabling the entire team to help keep canonical information up-to-date.
Aesthetically, the site was overhauled to better match the look and feel of Dance Central 2, which brought the multiplayer dance in the form of "crews". Users of the site could show their allegiance to a crew by switching themes sporting their favorite characters from the game. The roll out of these new crews and characters coincided with key marketing beats and helped drive engagement in the lead up to the game's release.
WEBSITE
HOME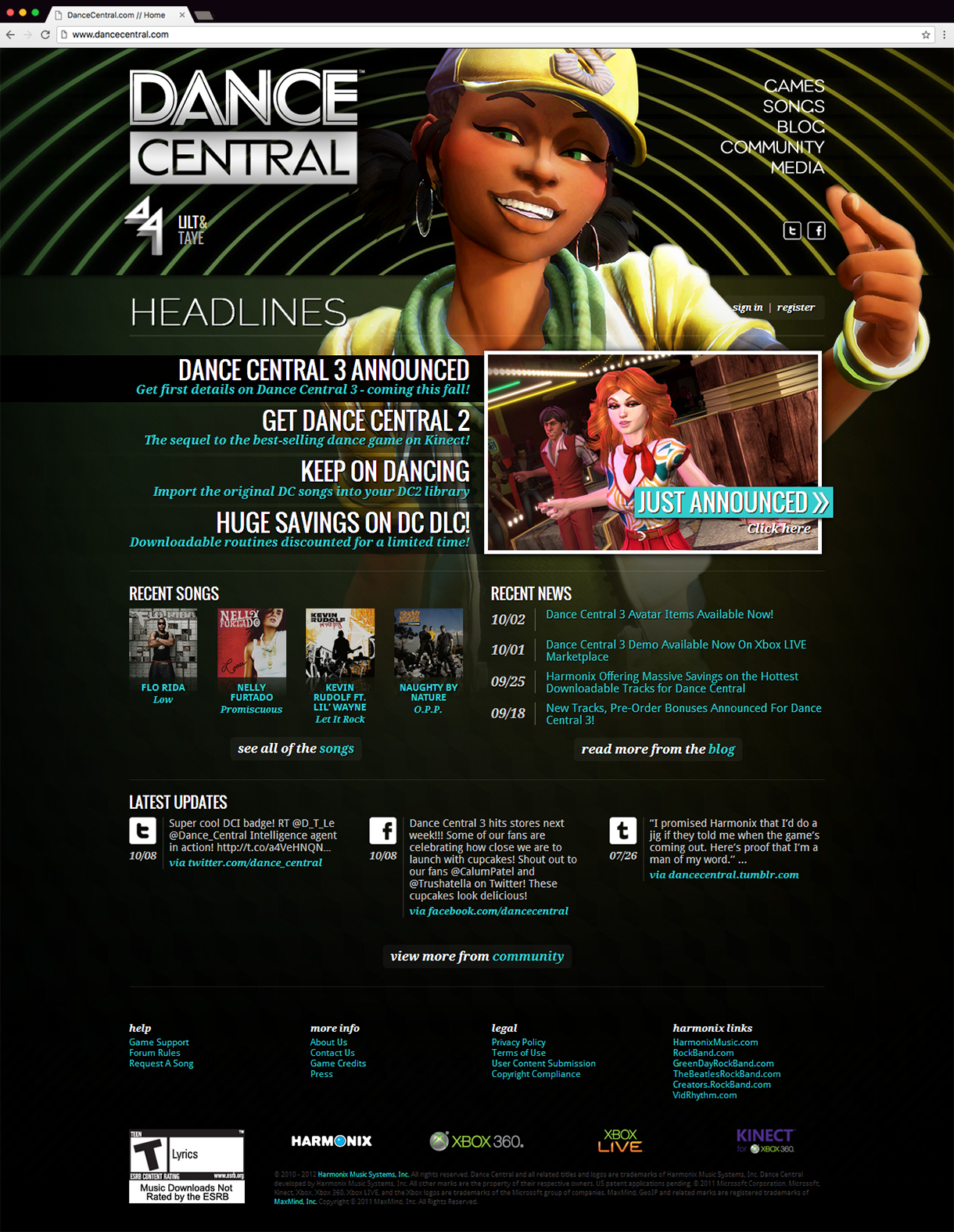 THEMES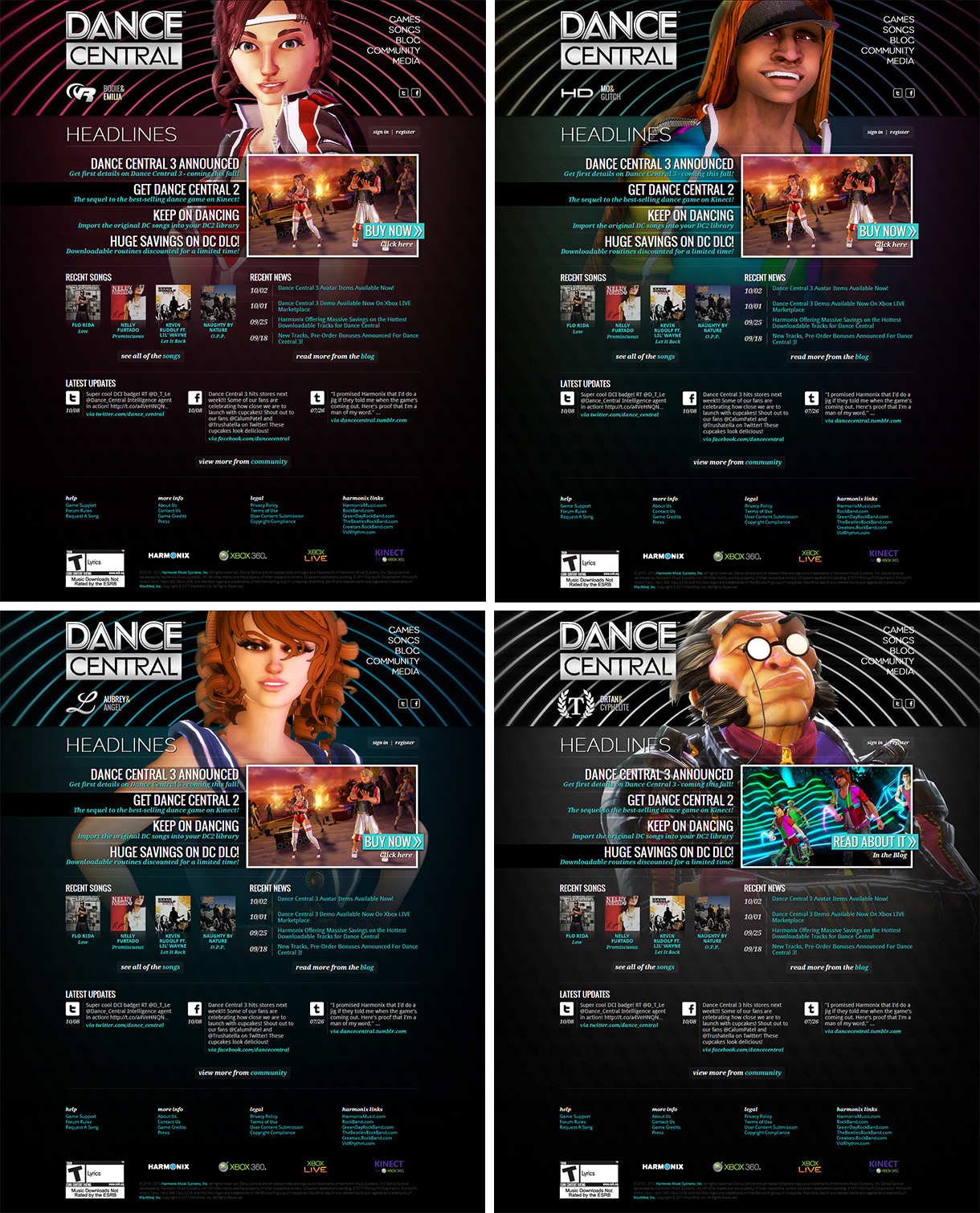 SONGS PAGE
SELECTED PAGES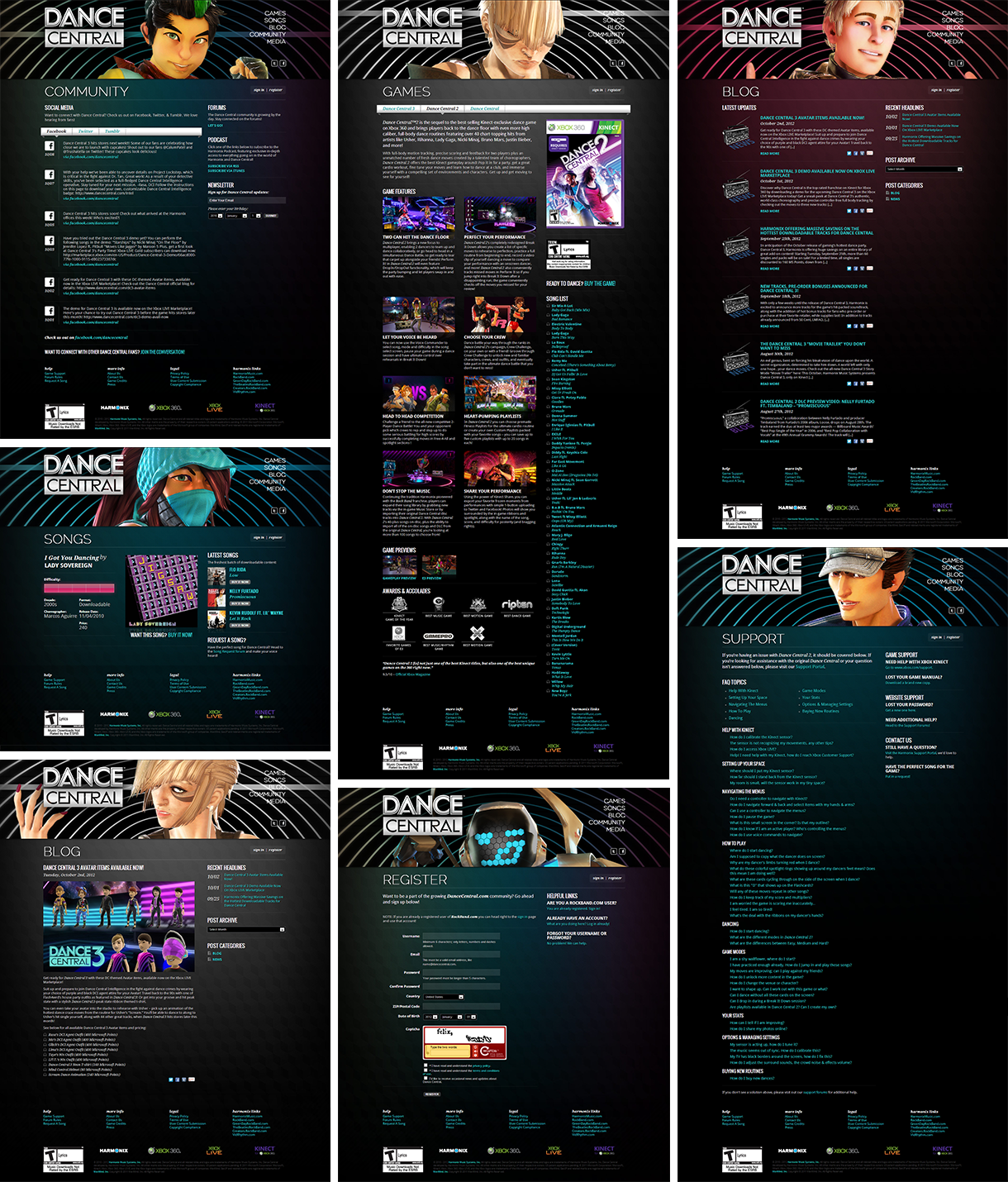 PRIMARY FONTS


SECONDARY FONTS


CREW ICONS

---
CREDITS + RESOURCES

Visual Design: Colby Grenier
Front-End Engineering: Colby Grenier & Abigail Borden
Back-End Engineering: Nelson Lai
Copywriting: Christine Kayser
Production: Todd Baker & Fish McGill
Quality Assurance: Milo Martinez
Lead Character Artist: Matt Perlot
Character Artists: Eliot Min, Jed Wahl & Shawn Witt
Character Paint Overs: Luke Boggia
PLATFORMS