Hob
LOGO DESIGNER
PROCESS + JOURNEY
Runic Games team reached out to me looking to upgrade the branding for their upcoming game Hob. The demands on their existing mark were increasing, they needed something versatile enough to work in every context: splash screens for game demos, watermarks for press screenshots and wallpapers, oversized signage and wraps for convention booths, and t-shirts, posters, and other printed collateral.
The lush environments of the game world seemed like a natural fit for the treatment of the mark itself. Balancing the hand painted aesthetic with universal legibility necessitated the addition of structural elements to create reliable areas of contrast. Various colorways were created to better match the lighting states and moods depicted within the game.
Several iterations were completed over the course of about 5 weeks, with the final versions optimized and ready for reproduction in time for gamescom in Cologne Germany, the world's largest gaming expo.
LOGO
MOOD BOARD

BASE LOGO
OUTLINED LOGO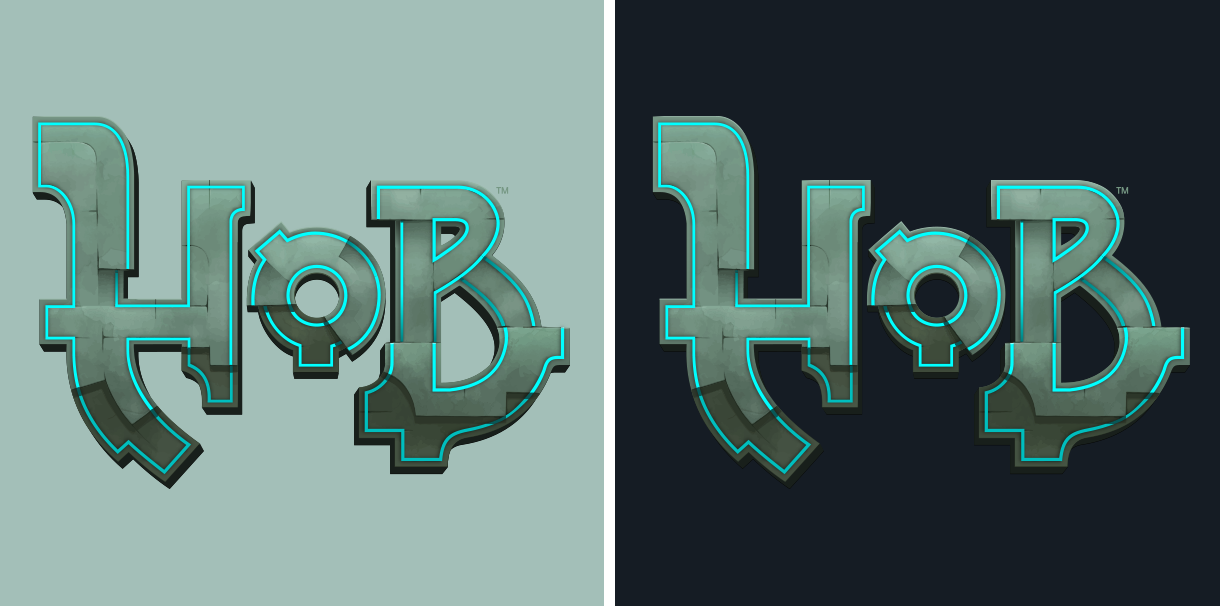 FINAL LOGO
"Hob reminds me of why we should never let the cruelty of the world prevent us from appreciating its beauty."

- IGN
PAX POSTERS
---
CREDITS + RESOURCES

Client: Runic Games, Inc.


Poster Artists: Tim Kaminski, Nick Southam, & Nicholas Kole
PLATFORMS